ROAD TRAFFIC NOISE POLLUTION
Whether you're in the heart of the inner city, or on the fringes of England's motorways, there's one thing we can all agree upon; the incessant drawl of cars is something we'd rather do without. No matter how convenient it is for your commute.
By focusing on noise complaints by their source, we look to solve your individual issues, rather than providing a panacea. That's because disturbances such as airplanes and road traffic oscillate at different frequencies, which means in order to deal with them effectively, we have to deal with them differently.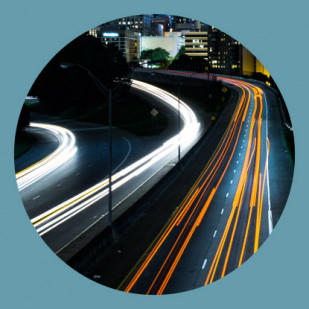 ROAD TRAFFIC NOISE
Depending on the time of day, the noise level of road traffic varies, often falling between 45-70+ decibels. This increases for proximity, vehicle type and and frequency, but falls just over the level that is seen to be 'healthy'.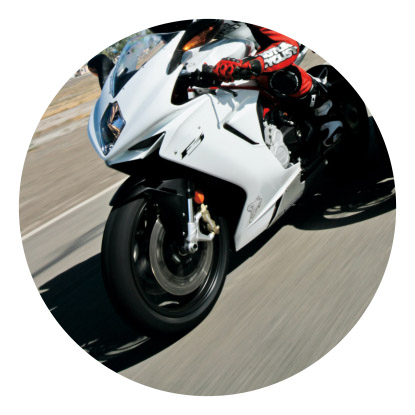 MOTORBIKES
Motorbike exhausts have been restricted to 80 decibels in the UK, however this is still an extreme level, especially if it's your neighbour revving their engine at 6 in the morning.
The tonal components in motorcycle exhaust noise were observed at around 50–80 Hz and 125–200 Hz. Conversely 2 stroke engines have tonal peaks in the 160 Hz, 315 Hz and 500 Hz third octave bands, reflecting the characteristic higher-frequency sound of a moped engine.
SIRENS
If you live near a police station, hospital or fire station you will certainly be suffering from the sounds of sirens which go off at all times of the day. These tend to peak at around 120 decibels, which, to put into perspective, is 32 times louder than a vacuum cleaner.
In terms of frequency, emergency sirens tend to operate between 1kHz- 4kHz, often sweeping between these frequencies.
CARS & MOTORWAYS
The loudness of a car will depend upon your proximity to the vehicle, and how fast the car is travelling. The following is a breakdown of noise pollution from cars at different speeds:
At idle: 39 – 47dB
At 55 mph: 59 – 69dB
At 65 mph: 65 – 73dB
At 85 mph: 65 – 84dB
Most frequency spectra of exterior tyre/road noise display a prominent peak in the range of 700 – 1300Hz.
THE PROBLEM
Aside from being generally annoying, studies have shown that road traffic noise pollution is responsible for a significant increase in the chances of developing cardiovascular disease, hypertension (due to disturbed sleep) and lack of effectiveness at work.
This has been proven to be especially impactful upon children, whose memory and capacity to learn can be hampered by continuous exposure to disturbing noise levels.
THE SOLUTION
Due to the variance in intensity, and the position of the window within the building, we often advise on a range of products for different properties. The following will give you a brief understanding of what we typically suggest for our clients suffering from road traffic noise pollution.
Bear in mind that the actual glazing that we suggest will be dependent upon your individual noise complaint and the frequency at which it is observed.
The prices displayed below do not include VAT and installation costs.
We recommend these windows for those who are experiencing moderate road traffic noise. In high pollution areas, we often suggest these windows for rear facing rooms, or those in which the decibel level is lower.
~38dB
Moderate Road Traffic From Motorway:
300-1000m
£696
SOUNDPROOF PLUS
In high road traffic areas, we suggest these windows for those who are living along main roads, or in the inner city, and for front-facing rooms. Constructed with triple layered hardwood, and specialist noise reduction glass, we cite this as one of the finest stand alone solutions to noise pollution. These windows are especially recommended for soundproofing bedrooms, where getting a sound night's sleep is extremely important.
up to 45dB
High road traffic, close proximity to street, frequently used living areas and bedrooms.
£1,302
(only available in casement)
We consider this the final solution, for properties in which the occupier is suffering from severe road traffic noise. This would be in the case of rooms or homes at street level on very busy roads, or in close proximity to a motorway. We also suggest the installation of these windows in buildings in which, for a variety of reasons, external windows cannot be replaced.
up to 59dB
Severe road traffic noise, roadside buildings, buildings beside motorways.
£1,830
SOUNDPROOF WINDOWS FOR ROAD TRAFFIC
We pride ourselves on giving impartial advice on soundproof window products and noise pollution, so whether you want to speak to us about our products, or about the issues you are facing, get in touch.